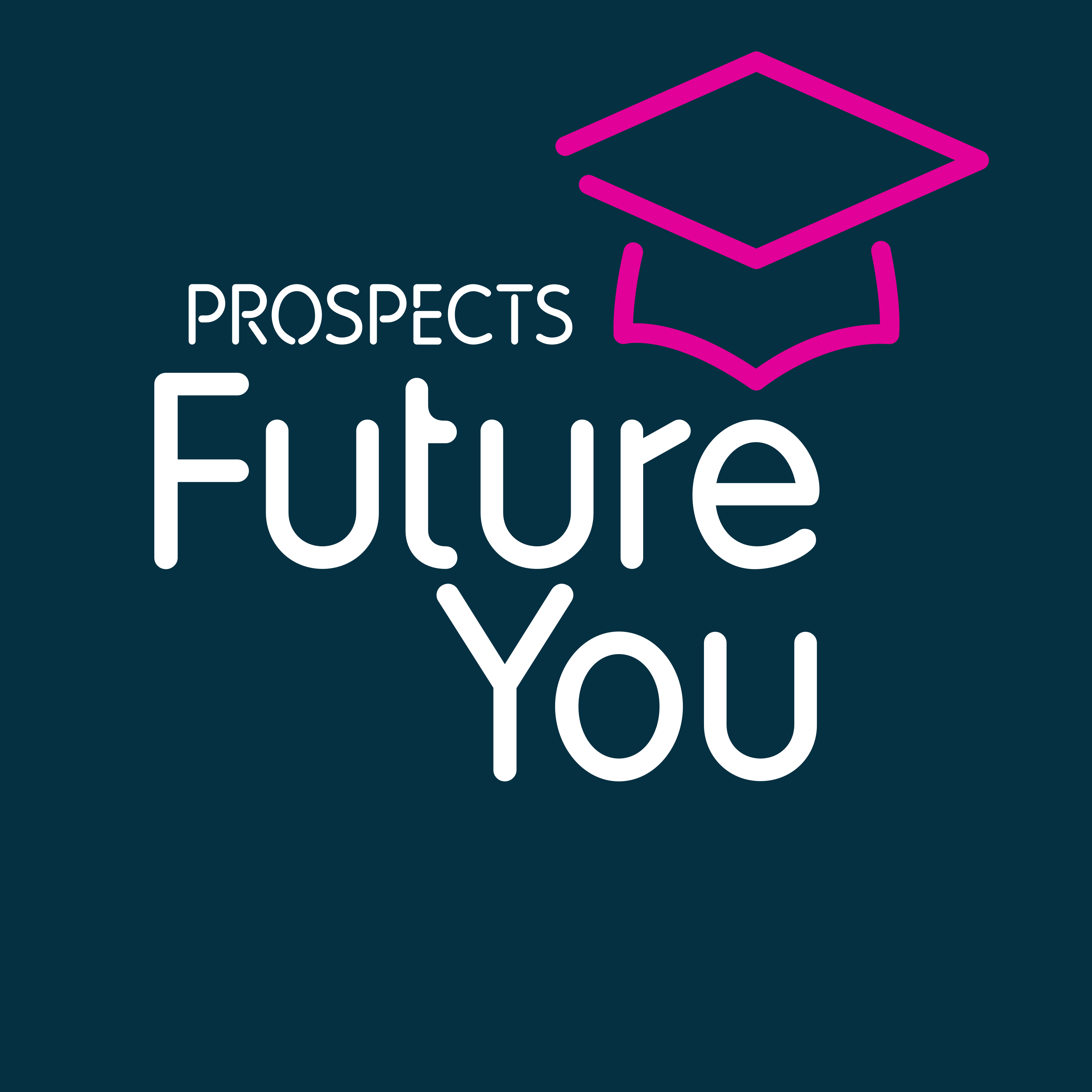 In the first episode of Future You, the podcast from graduate careers experts Prospects, we're talking about graduate schemes.
What are they? How do you get through the application process? What's it like being on a scheme? What happens when it comes to an end?
Here to answer all these questions and more are recruiters and graduates from The Co-operative Bank (02:12) and Ryanair (37:00), as well as our resident careers adviser Amy Carpenter (27:15).
There's some great insight and advice here if you're interested in applying for a graduate scheme, not just in banking or aviation, but in any industry.
Follow us on Twitter @prospects or send questions and comments by email to podcast@prospects.ac.uk
FIND OUT MORE
www.co-operativebankjobs.co.uk