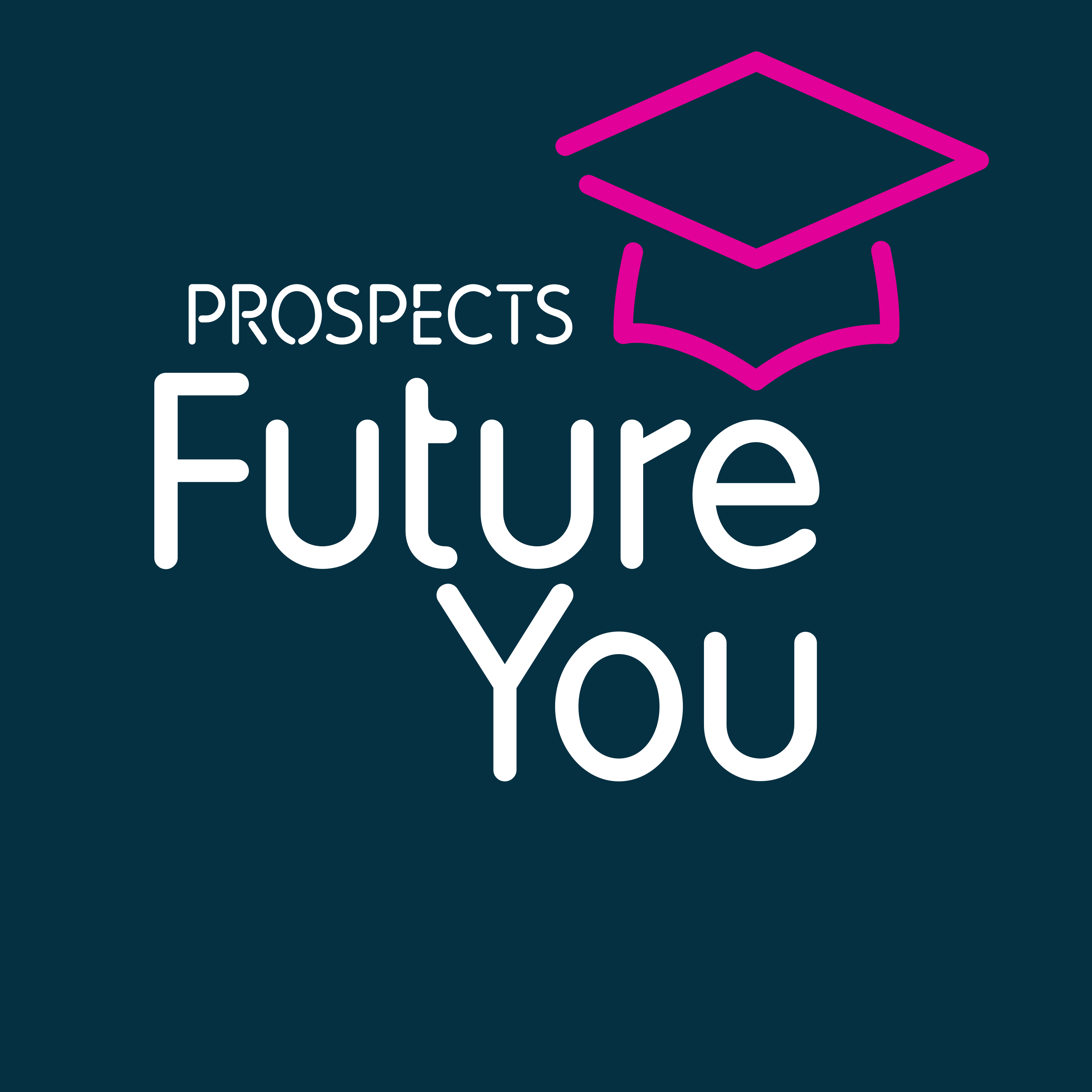 In this episode of Future You, the podcast from graduate careers experts Prospects, we're focusing on job interviews.
Telephone interviews, face-to-face interviews, video interviews. Competency-based, strengths-based, values-based. There are so many different types and formats of graduate job interview that it can be daunting and confusing.
To help you feel confident at your next graduate job interview, we speak to two major employers - Amy Ward from DHL (01:57) and Yohanna Wilson from White & Case (22:59) - to get their expert advice. Careers adviser Amy Carpenter (12:03) is here to give you some tips on preparing for an interview, what to do on the day, and the importance of getting feedback.
Visit www.prospects.ac.uk/careers-advice/interview-tips for lots more information and advice on job interviews, including example questions and answers, and some suggestions for what you might want to ask the employer at the end of the interview.
Follow us on Twitter @prospects or send questions and comments by email to podcast@prospects.ac.uk
FIND OUT MORE
www.logistics.dhl/gb-en/home/careers.html